Work at NGM
Do you want to be one of us?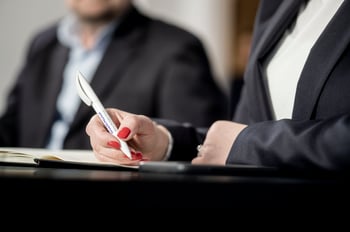 Are you interested in working at one of the Nordic region's leading authorized stock exchanges? You will become part of our organization with competent and motivated colleagues working in different areas.
Flexibility and health
We value the well-being of our employees and encourage everyone to a healthier everyday life. We annually organize NGM's Health Initiative, where we work together for a healthier lifestyle.
Corporate responsibility
As a stock exchange, we are an important social function and we take our responsibility very seriously. We are proud that, since 2016, we have been supporting the Children's Cancer Foundation, which works to fight childhood cancer and ensure that affected children and their parents receive the care and support they need.
Available positions
You are also welcome to send a spontaneous application to hr@ngm.se
Master thesis
We welcome students to do their master thesis work with us. Here is a selection of the student work done historically:
Column-based storage for analysis of high-frequency stock trading data
Flow control in distributed FIX/FAST systems
HTTP Market Data Distribution Service for the Web
Scriptable trading-bot to an electronic exchange trading system
Resilience at NGM – A system theory analysis of risks in the NGM organisation and system
Are you interested in doing your degree work with us? Contact us at work@ngm.se.
Processing of personal data in connection to recruitment processes and spontaneous applications
Read more about processing of personal data in connection to recruitment processes and spontaneous applications in our Privacy Policy.
© Nordic Growth Market NGM AB 2023. All rights reserved.