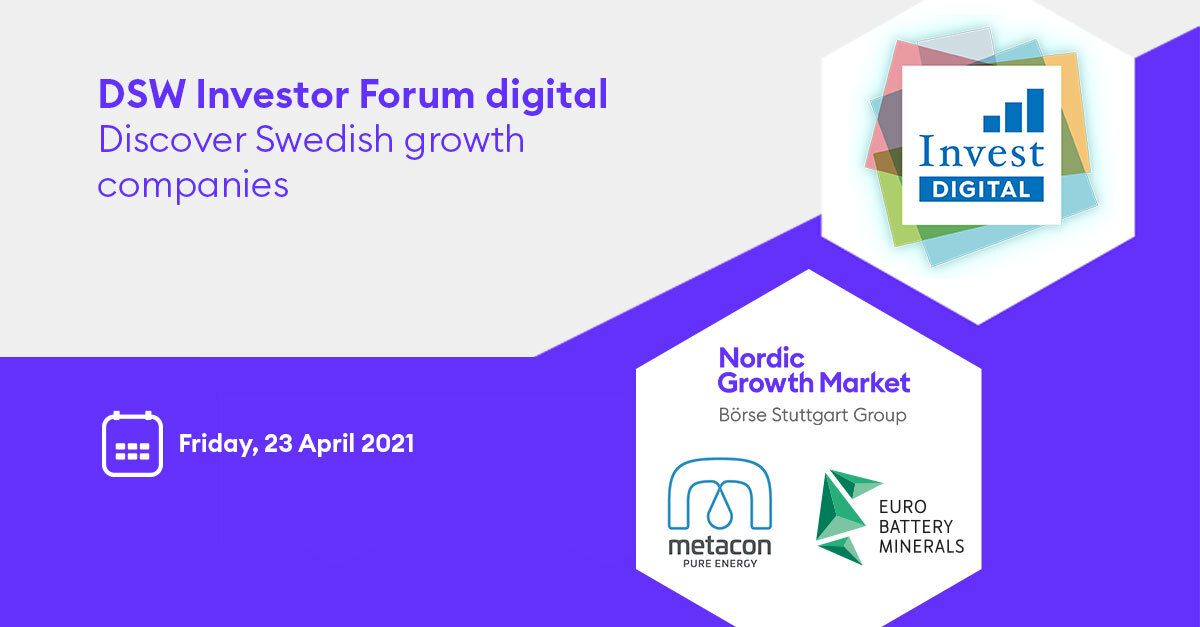 German DSW Investor Forum
Opportunities for German investors to invest in Swedish growth companies
Join our webinar at the German DSW Investor Forum where Eurobattery Minerals, Metacon, The German-Swedish Chamber of Commerce and Börse Stuttgart discuss the opportunities for German investors to invest in Swedish growth companies.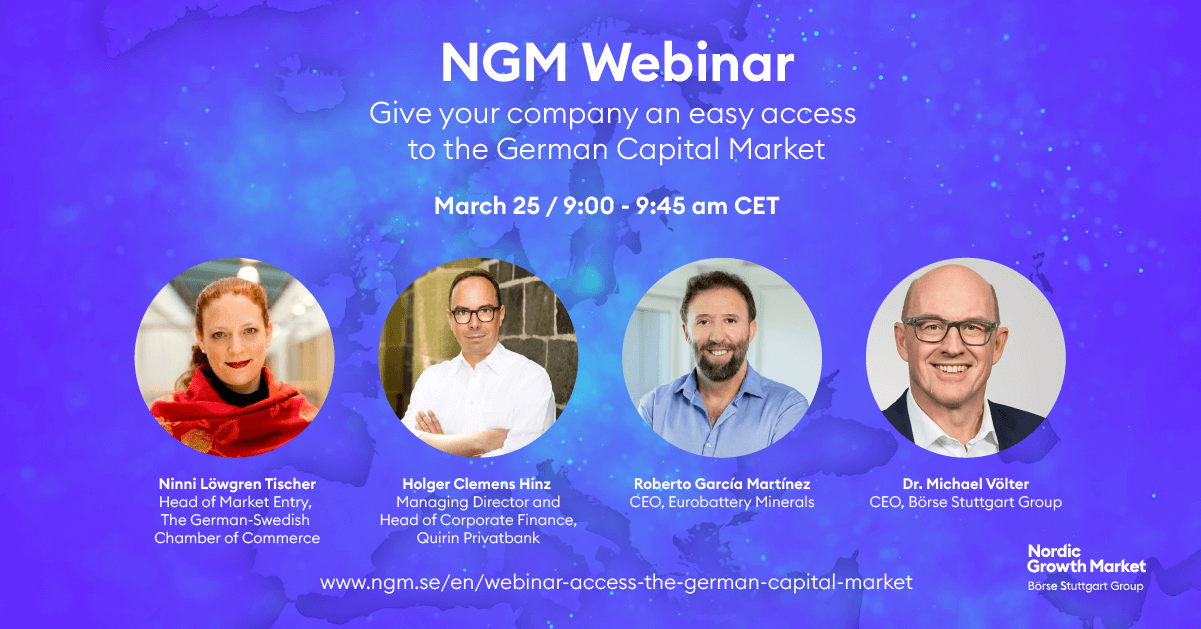 NGM Reach Webinar
Give your company an easy access to the German capital market
Join NGM Reach webinar and listen to our experts on the opportunities for Swedish growth companies accessing the German capital markets and their experiences of crucial factors for a successful entry.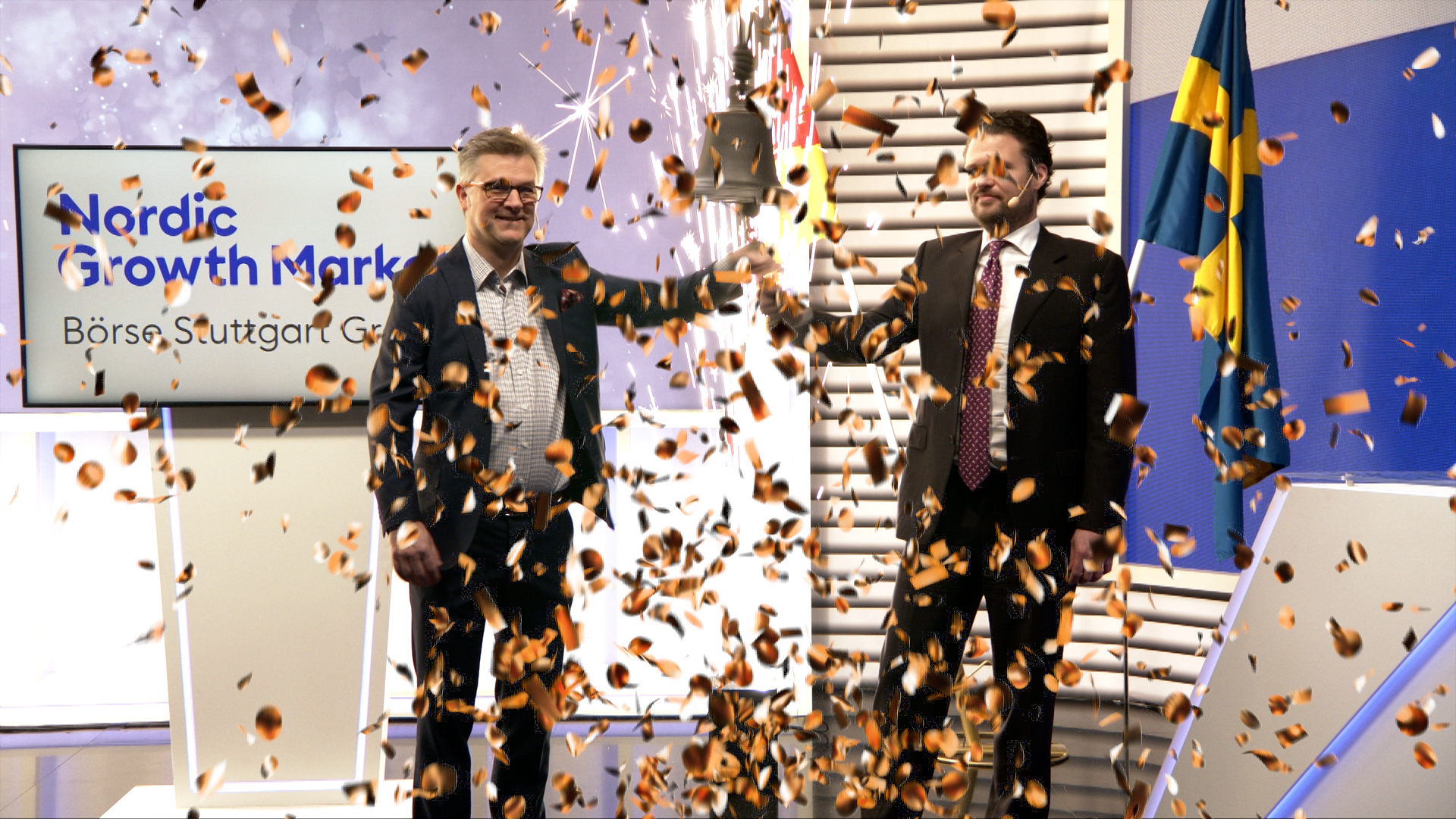 NGM Reach
Dual listing in Germany
The stock exchange Nordic Growth Market is combining services with its German owner Börse Stuttgart and launches dual listing in Germany. Through NGM Reach, growth companies in the Nordic region will have the opportunity to be dual listed in Germany via their listing on the Nordic Growth Market.