The growth journey
We help you to grow on the stock exchange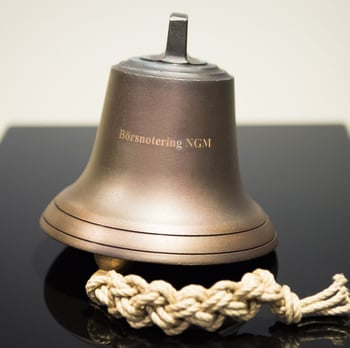 We are at your side throughout your growth journey. From listing preparation, ceremony and bell ringing before the first trading day to expansion in Europe. When you list your company with us, you get training and access to our wide network of qualified advisors and investors. We work with a large number of banks, brokers and advisors. Depending on the company's situation, operations and issued volume, we will offer guidance and ensure that you get the advisors who are best suited to take your company through the listing and capital raising process. In order to create the best possible conditions, through our partners we offer a number of services in three main areas:
Capital
Through our large network of financial advisors, specialized in various areas/industries, we guide your company to the right financing solutions, the right investors and the right listing options to generate more capital for your development and expansion. You can also access the European capital market and its investors through a dual listing with Börse Stuttgart.
Liquidity
We want to help you increase turnover in your share, that is, increase your liquidity. Through our free liquidity support, we ensure that there are both buy and sell prices for your company's shares. Our free research support creates the conditions for investors to make informed decisions by providing access to your company's development, key ratios, financial information and ownership conditions. For additional liquidity in the company's shares, you can use one of our partners as a market maker or analyst.
Visibility
Actively communicating with the capital market and the shareholders increases the knowledge and visibility of your company. Through visibility and transparency, you create interest in your stock being traded. We have an efficient and comprehensive Investor Relations service where we collaborate with the news agency Finwire, which distributes financial news, data, press releases and more to investors via Bloomberg, Thomson Reuters and Morningstar, among others.
© Nordic Growth Market NGM AB 2023. All rights reserved.